In 1952 — the same year that McAfee & Taft was founded — Texas native Eugene Oscar Kuntz left his teaching job at the University of Wyoming and joined the faculty at the University of Oklahoma College of Law. Six years later, in 1958, he would join forces with attorneys Ken McAfee, Dick Taft and Oliver Cates, and the law firm would undergo its second name change — this time to McAfee, Taft, Cates & Kuntz.
Over the course of his esteemed career, Gene Kuntz would achieve national notoriety for his work in the field of oil and gas law. Like many from the Greatest Generation, though, his earlier accomplishments were just as captivating.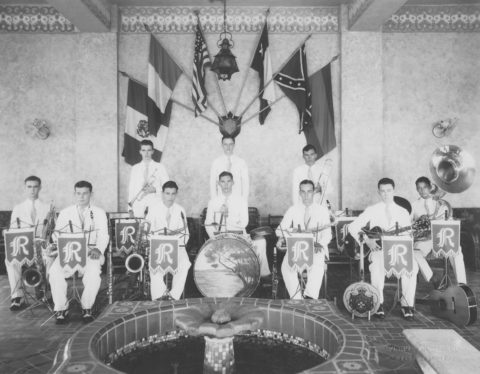 Born in Corpus Christi, Texas, in 1913, Kuntz began working at the age of 11 to help support his mother and two siblings. Musically gifted, he played the tuba while in high school and parlayed that into a summer job playing in a band at the Buccaneer Hotel in Galveston. While still a teen, he switched instruments and joined another music combo as its bass fiddle player. Although he would eventually give up the tuba, he continued playing the bass fiddle at home and with his law school faculty colleagues at university events.
In December 1930, a well-intentioned but young 17-year-old Kuntz fibbed about his age in order to join the Headquarters Troop 56th Cavalry Brigade — something he got away with due to the fact he was tall and mature looking, said his daughter, Karen Kuntz Maloy. After being honorably discharged in 1933, he re-upped in 1935 with the Headquarters Troop 124th Cavalry and was honorably discharged a second time in 1938.
"One funny story he told from his Cavalry days was when they were having a trooping of the colors for a high-ranking official," Maloy said. "As Dad's unit rode in formation in front of the viewing stand, Dad felt his saddle start to slip and he was literally on the underbelly of his horse as they passed in review. He had failed to do a second tightening of the strap holding the saddle."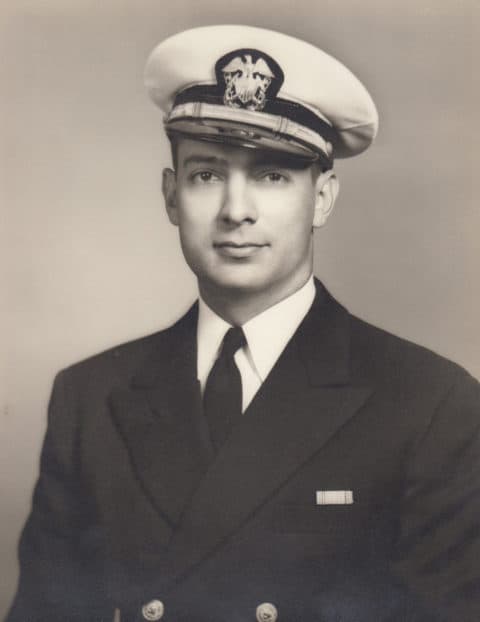 In 1941, while working as a practicing attorney in Amarillo, Texas, Kuntz enlisted in the U.S. Naval Reserves. During World War II, he was called up and served in the U.S. Navy Armed Guard, a lesser-known but highly specialized branch of the Navy established during the war that was responsible for defending U.S. and Allied merchant ships from enemy attack. The work was extremely dangerous, and none was more treacherous than the Murmansk Run.
According to Maloy, her dad never talked about his service with the U.S. Navy Armed Guard, only saying that "the North Sea wasn't really safe." That, she would learn many years later, was an understatement. Allied convoys of cargo ships filled with supplies headed to the Russian port of Murmansk were primary targets for German planes, boats, floating mines, and submarines patrolling the icy Arctic Sea, and historians report that those who set out on those convoys had just about a one in three chance of returning.
Not only would Kuntz be one of the lucky ones to return home, but he would remain active in the U.S. Naval Reserve for another 12 years. At the same time he joined the faculty at OU Law in 1952, he also served as the commanding officer at the Naval Air Station in Norman, Oklahoma, a position he held until transferring to Retired Reserve in 1957. Kuntz officially retired from the U.S. Navy with the rank of lieutenant commander in 1973.