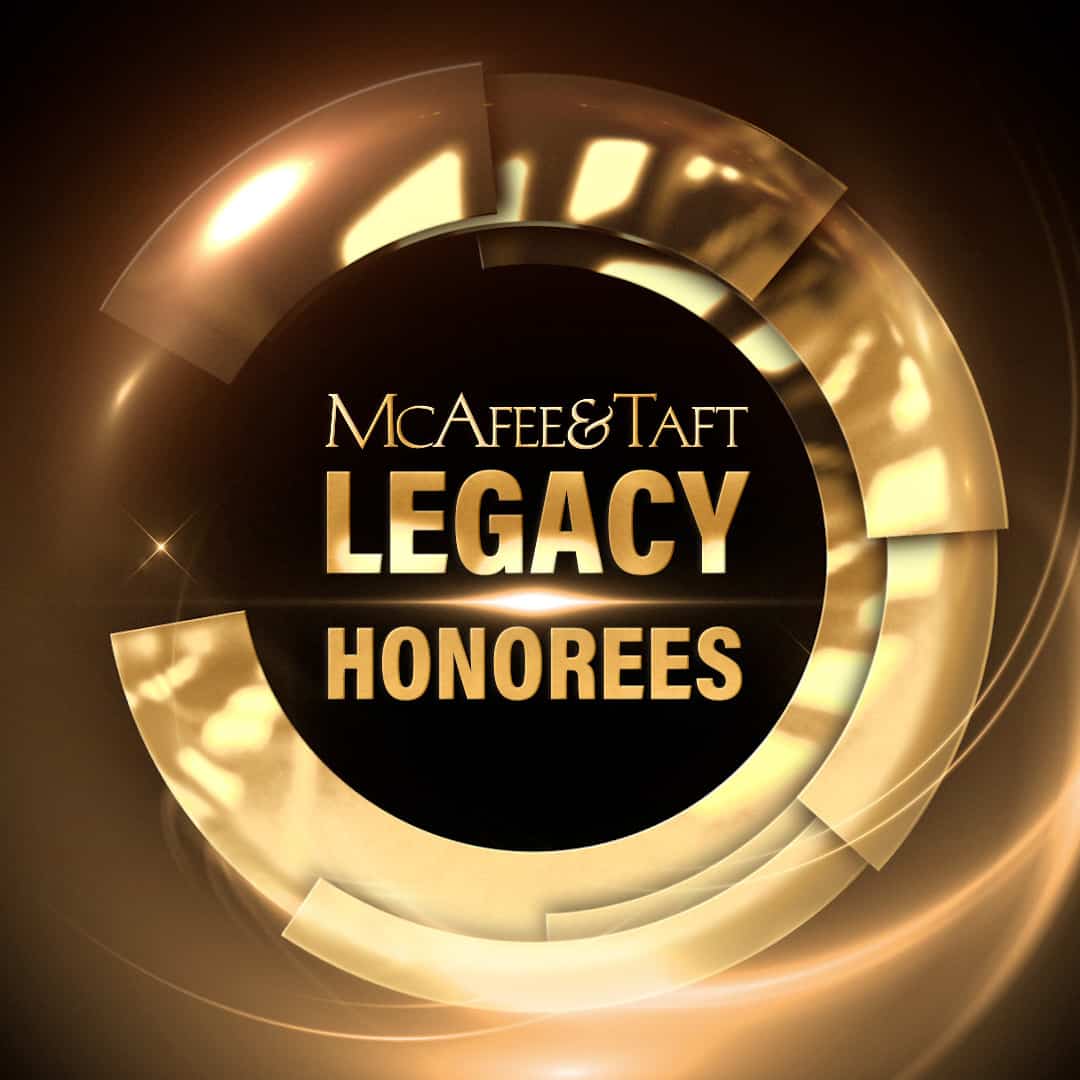 What you do is your history.
What you set in motion
is your legacy.
Leonard Sweet
---
By the mid-1990s, McAfee & Taft was experiencing growing pains unlike anything it had encountered before. Over the decades, as the firm grew in size and strength, so did its internal organization and structure — so much so, in fact, that by the late 1990s, the firm was being governed by a sizable board of directors, and its operations were being managed by more than two dozen different committees. Despite its size, the weight of it all threatened the firm's ability to move forward.
Something had to give. And it did.
On the advice of a noted outside consultant, the firm's shareholders agreed to shed the weight of its heavy management structure in favor of a more nimble and efficient one consisting of a six-member board of directors, the election of a managing director to serve in a CEO-type role, and the streamlining of certain operations and decision-making.
And so, in 1998, 44-year-old tax attorney Mark Burget was elected as the firm's first managing director.
According to attorney Richard Nix, Burget was a perfect fit as the firm's first managing director because of the way he operated.
"He's so organized. He's so approachable," said Nix. "But what people didn't realize until he took that position was he was also incredibly creative and he inspired people to go outside the box. I credit Mark – and his creativity and his willingness to expand and to try different things — for the success of our firm from that point going forward. Mr. McAfee and Mr. Taft would have been very pleased with the direction that Mark took the firm when he became managing director."
Burget was succeeded in 2001 by trial lawyer John Hermes, who served two three-year terms. During his tenure, McAfee & Taft grew to claim the title of the state's largest law firm.
"He led the firm in a different way," Nix said. "He provided attributes that others didn't have, but we needed at that specific time. And as a result, we were able to grow, and we were able to maintain the expertise and the reputation of McAfee & Taft during that period of time, primarily because of his leadership style and his leadership ability."
From 2007 to 2016, Richard Nix served as managing director and guided the firm through a major period of growth that included the opening of the firm's Tulsa office, the expansion and renovation of the firm's Oklahoma City offices, and two mergers. At the time he passed the baton in 2016 to Michael Lauderdale, the firm's current managing director, the firm had more than 175 lawyers.
"I look at them as the trifecta of managing partners, taking us to the level that where we are today … to the top of where we are now," Lauderdale said.
In grateful appreciation for their leadership at a pivotal time in the firm's history, McAfee & Taft honored Mark Burget, John Hermes and Richard Nix as "Legacy Honorees" at the firm's 70th Anniversary Celebration on August 20, 2022.