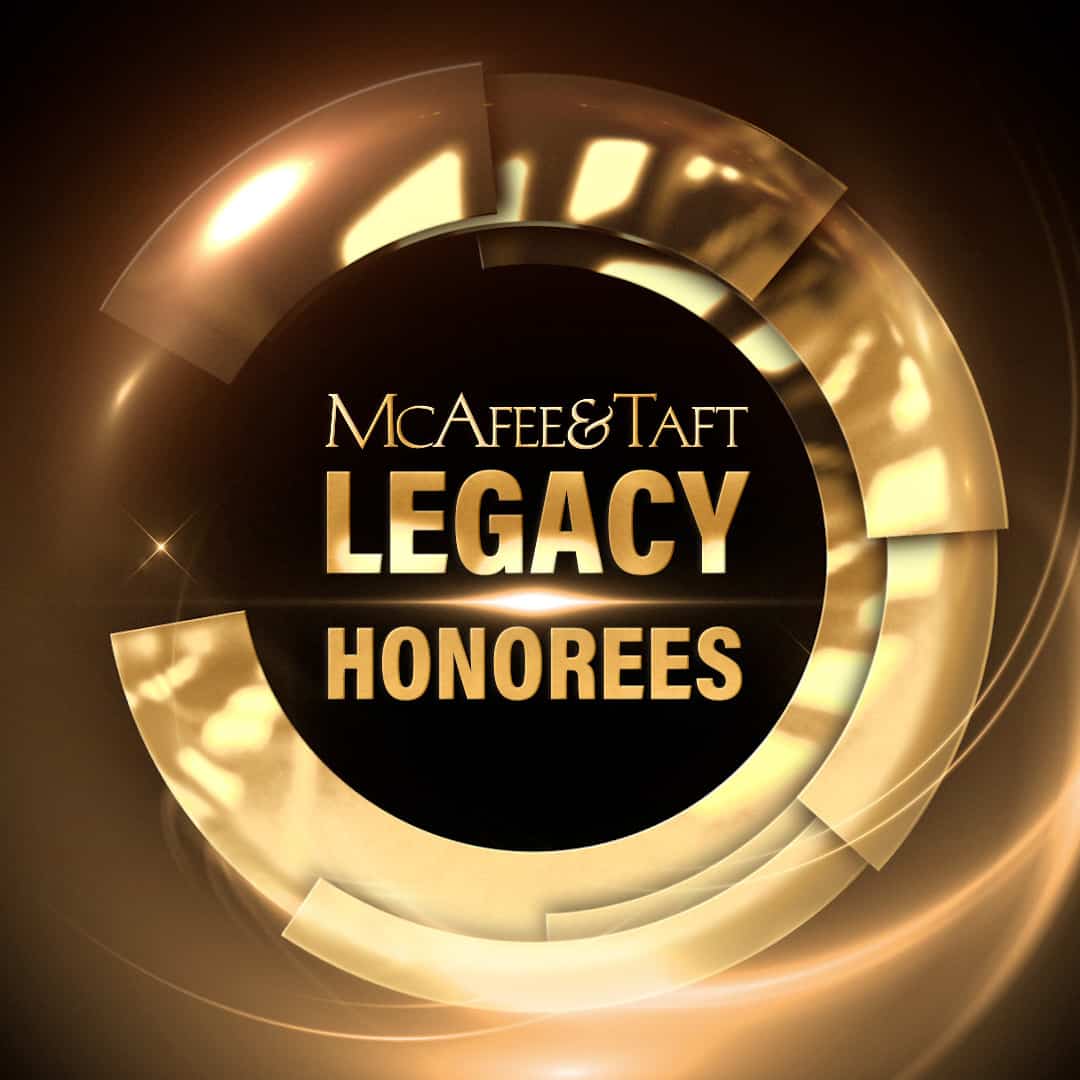 What you do is your history.
What you set in motion
is your legacy.
Leonard Sweet
---
During McAfee & Taft's 70th anniversary grand celebration in August, the firm formally recognized renowned Oklahoma City attorneys Ted Elam, Gary Fuller and John Mee as "Legacy Honorees" for their lasting contributions to the heritage and success of the firm.
As the firm's founders and first generation leaders retired or passed on, these three statesmen stepped into the roles of firm leadership and guided the firm for decades.
"They did a phenomenal job," said attorney Richard Nix, former managing director. "And they did a phenomenal job because they were following in the footsteps of Stewart Mark and Colonel Rucks, who were in the footsteps of Mr. McAfee and Mr. Taft. And they knew what great leadership was."
"Everybody in town knew Ted Elam," said retired attorney Mark Burget, who served as the firm's first managing director. "Ted, more than anybody else that I know, perhaps, had been very intentional about building his network of relationships and was just one of the best securities and corporate transactional lawyer that has ever practiced in Oklahoma City."
Senior attorney Dee Replogle shared that he has always been in awe of Gary Fuller intellectually.
"He's one of a kind. And I cannot tell you how much I've learned from him and how much he has challenged me," Replogle said. "Gary is incredibly kind. He is incredibly thoughtful."
John Mee was a kind of father figure to many of the firm's younger attorneys, Nix recalled. "I think he embraced that role. He wanted McAfee & Taft to be a family. And it was important that he reflected that not only in what he said, but what he did.
"Because of his of his leadership, Ted's leadership and Gary's leadership, our firm is where it is today, and so much of the credit belongs to those three."