Like his colleagues Ken McAfee, Dick Taft, Stewart Mark and Gene Kuntz, attorney Joe Rucks put his early legal career temporarily on hold to serve his country in World War II. When he returned to private practice after the war, he traded his U.S. Army officer's uniform for a coat and tie, but he never lost the moniker of "Colonel."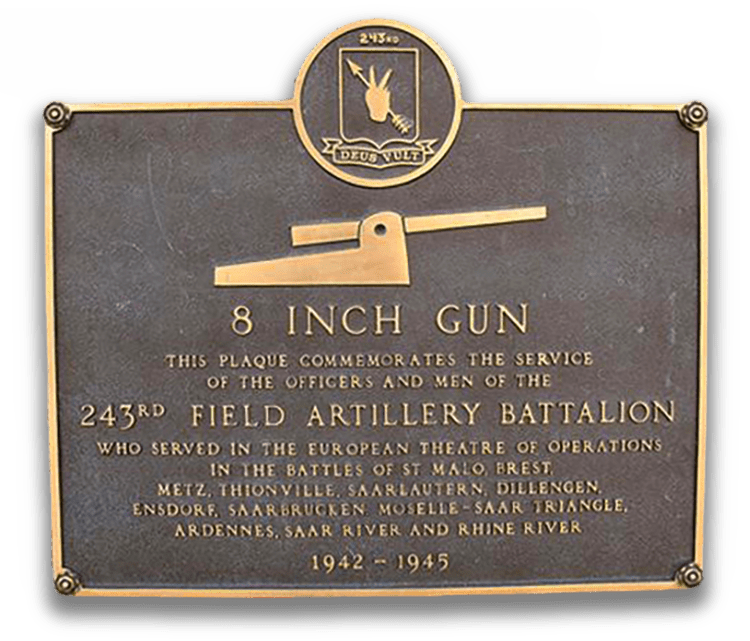 In fact, everyone called him "The Colonel." Out of respect, of course. And with good reason: he earned it on the battlefield as commander of the 243rd Field Artillery Battalion, serving directly under General George S. Patton during World War II. His military service earned him a Bronze Star, Presidential Unit Citation, Medal of Commendation, and French Croix de Guerre.
When Patton's Third Army crossed the Rhine in Germany in March 1945, Rucks was there. And yes, he was even there when that famous picture of Patton relieving himself in the river was taken. "For some reason, that picture appeared in the OU student newspaper while I was in law school, and I saw it, and I took it back to the office and showed it to Rucks," said Terry Barrett. "Rucks said, 'Oh yeah, I was there when that happened.'"
After the crossing of the Rhine, Rucks' distinguished military service also included being appointed mayor of several German towns that were overtaken by U.S. forces.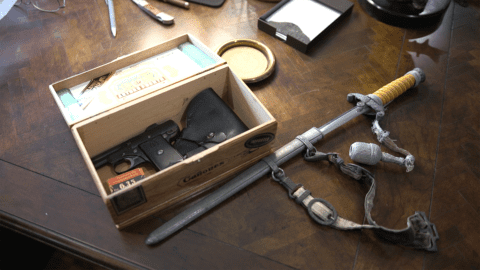 In addition to collecting stories from his military days serving under General Patton, he also collected a few wartime souvenirs that he kept in his office — most notably a Nazi parade knife and a small pistol that had been stashed in the boot of a German officer. Rucks would later give that memorabilia to Barrett, whose own father, PFC Roy Barrett, died in November 1944 in one of the fiercest battles of World War II, the Battle of Hurtgen Forest, just as American troops were entering Germany and very near where Rucks' artillery battalion crossed into the country.
Interestingly, The Colonel had a practical purpose for keeping the small pistol in his office. In 1948, while practicing with the law firm of Richardson, Shartel, Cochran & Pruet, one of the firm's partners, a former prosecutor named Earl Pruet, was shot and killed in the firm's offices by a man he had sent to prison 16 years earlier for robbery. Rucks went home that night, found the small pistol he had taken off a German officer, and kept it in his desk drawer – just in case. Fortunately, he never needed to use it. At the time of his retirement, Rucks gave the pistol to Barrett and instructed him to keep it for the same purpose — just in case, of course. Many years later, in 2013, Barrett retired – also without ever needing to use it.
The Colonel, along with his pistol, made their way to the firm 23 years after the fatal shooting incident when the law firm of Fowler, Rucks, Baker, Jopling, Grimlich & Mee — a successor to Richardson, Shartel & Cochran, one of the state's earliest law firms — merged with McAfee, Dudley, Taft, Cates & Mark in 1971. The firm was subsequently renamed McAfee, Taft, Cates, Mark, Bond & Rucks.