Gene Kuntz — attorney, mentor, and teacher extraordinaire — is credited with a famous phrase that has inspired out-of-the-box creative problem-solving at McAfee & Taft for decades: "Wire around the problem."
According to attorney Gary Fuller, Kuntz's philosophy was straightforward: client problems are merely challenges, and very few are insurmountable, even though they might look that way at first. The key was to be resourceful and creative and "wire around the problem" in a way that was acceptable to the client and the law.
The firm is full of stories of lawyers who have successfully wired around problems for their clients. One of those stories begins with Gene Kuntz himself.
As recounted by oil and gas attorney Terry Barrett, a Texas-based energy company that sold petroleum-based fracking fluid called Gene Kuntz, then one of the most prominent names in oil and gas law, in a panic. This was in the days of price controls, and the company was facing a federal indictment and massive fines for selling their petroleum-based product for more than the maximum price allowed by law. Given that the company had already sold hundreds of millions of gallons of the fluid at the higher rate, the potential fine could be financially devastating.
Kuntz was unable to take on the matter at the time, so he referred it to Pete Woodruff and his team at McAfee & Taft. After thoroughly pouring over the applicable regulations, including the definitions of various regulated and unregulated petroleum products, Barrett flew to Houston to obtain a sample of the product involved — a substance he described as "heavy oil."
"I tried to figure out how we could help them in some way," said Barrett. "I spent a lot of time just thinking and reading the regulations and trying to figure out how, as Gene Kuntz used to say, 'wire around it.'"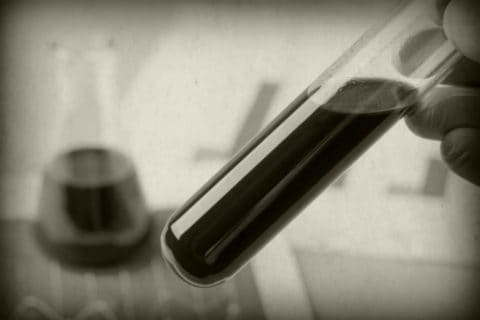 Woodruff, who was serving on the Oklahoma Highway Commission at the time, reached out to his scientist connections at the commission and asked them to analyze the composition of the product, said Barrett. The report came back with surprising news for the client: the product fit the definition of asphalt. A second scientist hired to analyze the substance confirmed that analysis. Most importantly, though, was the fact that asphalt was an unregulated product that was exempted from the federal price control statute.
Armed with a well-drafted legal opinion and the scientific analysis to support their claims, Woodruff and Barrett flew down to Houston to meet with the company's board of directors. In the end, the firm had succeeded in wiring around the problem where other law firms charged with solving the same problem had not. The indictment against the client was later dropped, and the firm was rewarded with a substantial legal fee, which both Barrett and Fuller said the client was more than happy to pay.